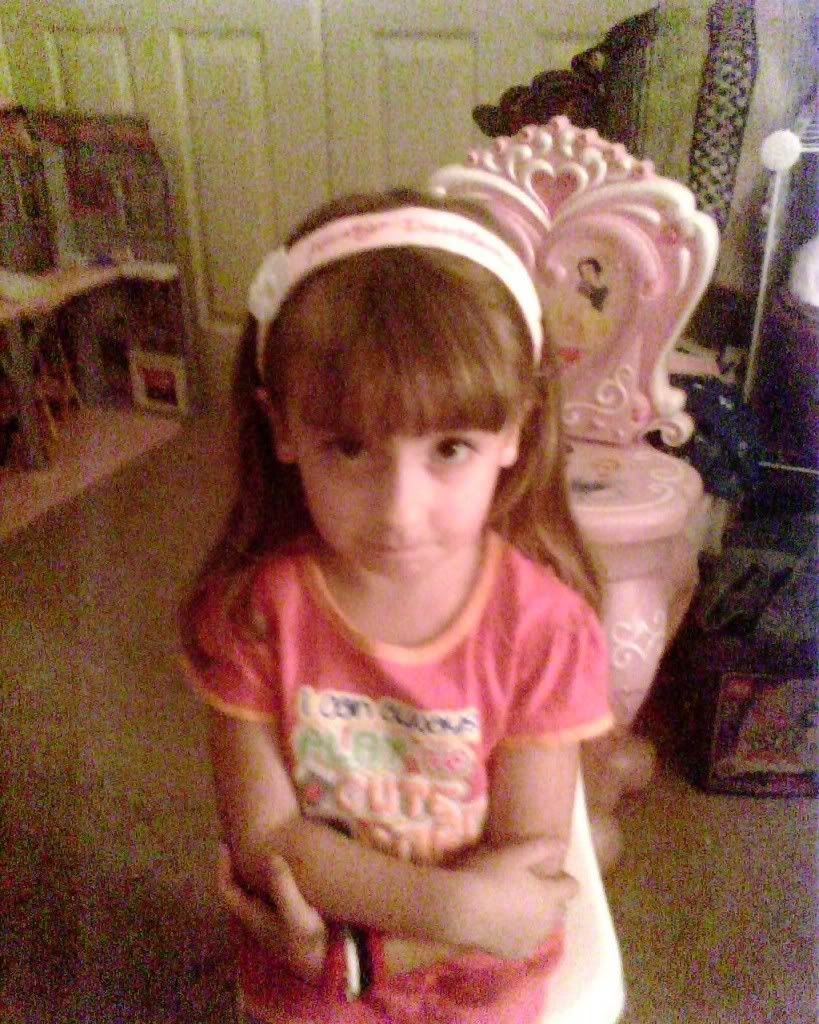 Peanut in 2008, age 3
While waiting at the bus stop with Peanut this morning, the song "It Wont Be Like This For Long" by Darius Rucker came on the radio. As I sat there watching my beautiful 7 year year play with her friends, I cried. All the memories of when she first came home from the hospital came flooding to me. A tiny 4 pound little peanut. Smaller then most babydolls. We had a rough beginning with her, she was 6 weeks premature. But despite all the hospitalizations, and countless trips to the ER, here she is, a happy healthy 7 year old. Full of energy and spirit.
I still cannot get my mind around the fact she is 7.... 7 .... wow. When she was born people always said to enjoy it now, because they won't be little for long. I never knew how right they were. I cherish every moment with each of my three children. Baby J is only 8 months old, and I already feel he is growing up waaaaay too fast =( I wish we could put a pause button on them sometimes. Just not when teething.... and on that note- off I go to find the teething tabs!